Prairie Dog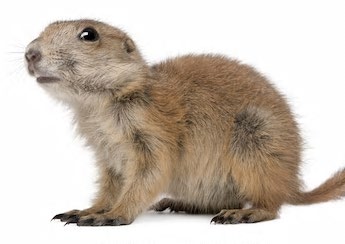 Being social creatures, prairie dogs require significant time spent with them each day. They can be leash trained and learn to come when called, but can become depressed or sick if not given enough attention.
Other Animal Facts
Colors
Commonly tan with a black tip on their tails
Lifespan
8-10 years on average
Personality
Prairie dogs are affectionate, social, and entertaining. They have their own unique vocal signals to communicate to you with.
Diet
Eats prairie dog diets, grasses, underground roots, and fresh prickly pear (which can be grown at home).
Environment
Keep in a large, natural enclosure with enough dirt at the bottom to burrow down into.
Socializing
Prairie dogs are very social, and require lots of interaction from humans or other prairie dogs.
Similar Animals